Vector Projects is more than just a general company. We provide construction services, backed with years of experience, in the following areas:
General Contracting
Design Build
Project Management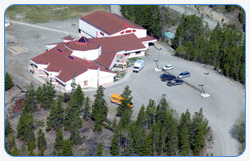 General Contracting:
Vector Projects completes many General Contracting contracts each year. Be it an invitation-only tender, or a public tender, we take great care in the construction bidding process to get owners and architects the best possible price for their building. Once awarded a project, Vector Projects utilizes our knowledge and experience to complete general contracting jobs on time and on budget.

Vector has experience in a wide range of building types, and is a favorite contracting choice for schools, churches, and medical buildings. Because we do not classify ourselves as 'large' or 'small', we are able to easily adapt to any sized construction job that we are awarded.


"Thank you for completing this addition within the scheduled timeline. The quality of construction is top notch, your trades are commended for their work. The staff and residents of Harbour House should benefit from this project for many years."
- Martin Deheer, B.C. Interior Health Authority
Design Build: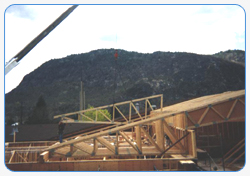 Vector Projects can make your dream building a reality, from start to finish. When you hire Vector Projects for your design-build project, you are getting a streamlined production and you will benefit from our accountability, expertise, and start-to-finish responsibility. Because this is a one-job, one-contract building solution, you can expect a cost-efficient and time-efficient project. There are no 'middle-men' - Vector Projects is your sole-contact. This type of contract makes the construction process organized and efficient.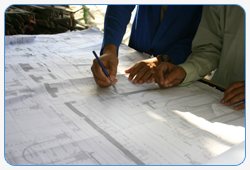 Vector Projects will meet with you to discuss your dream vision of your project. We then work with our architects, engineers, estimators, and designers to put your vision on paper, for a functional, cost-effective, and visually appealing end-result.

When the "building" phase begins, we utilize our contracting/construction staff to build your building according to plan. As your single-source for the construction process, we deliver a unified approach over every phase of development. Vector Project's team loves to work together, and this type of job allows us ample opportunity to demonstrate our cohesive team, communication, and management.
Project Management: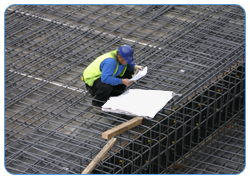 When Vector Projects is called upon to manage your building project, you can rest-assured that you are receiving efficiency, cost-effectiveness, and dedication of our team. At Vector Projects, all employees and contractors work together as a cohesive team to deliver a shared-objective. Ongoing collaboration and communication is key with project management contracts, and our experience shows that we are dedicated to both.

Experience, teamwork, communication, and cost control are valuable assets that Vector projects applies to every construction project. Add to this our understanding and utilization of technology, and we offer you with even more accountability and effectiveness.